Virtual College?
Institutional approaches to distance learning and technology

Lansing Community College
Vassar

Automatically puts up faculty web pages

Following the "wired" campus paradigm

---

Try searching for "faculty web pages" +literature


---

Teachers using the WWW
Students and the WWW
How WWW works
WWW works best for text and still images, not pyrotechnik razzle dazzle
The fundamentals of HTML are fairly simple.
The URL
---
Try searching for "html tutorial" in double quotes


Some HTML tutorials
---
Tools
Simplest scenario:

Browser (Download Netscape here)

Get version 2.02 if you have 8 Mb RAM

Get version 3.03 if you want the most solid browser

Get Communicator (version 4.0) if you're adventurous

Text editor (Notepad on Windows, Simpletext on Mac)
FTP application (WS_FTP on Windows, Fetch on Mac)

HTML authoring tools

Netscape GOLD version has HTML editor included (free to academia)

Commercial: FrontPage for Windows (Microsoft product)

Commercial: BBEdit 4.0 for Macs
Word Processor Export Plug-ins
It's possible to export HTML from your word processor
A list of utilities is available at The W3 Consortium
Uploading your files
Connect to your www.it.scps.nyu.edu account's home directory



MAC: Fetch is used to contact the host: www.it.scps.nyu.edu


USERNAME: (yourusernamehere)

PASSWORD: same password as you use for telneting to www.it.scps.nyu.edu

Destination directory: clear this field
Trouble
Transfer modes
Broken links
Make sure you close " (quotation) marks
Does the URL work in the browser?
---
Conclusion
At least for computer-related issues, the net is the best resource
The World Wide Web is not rocket science (It's not as dangerous)
Proof: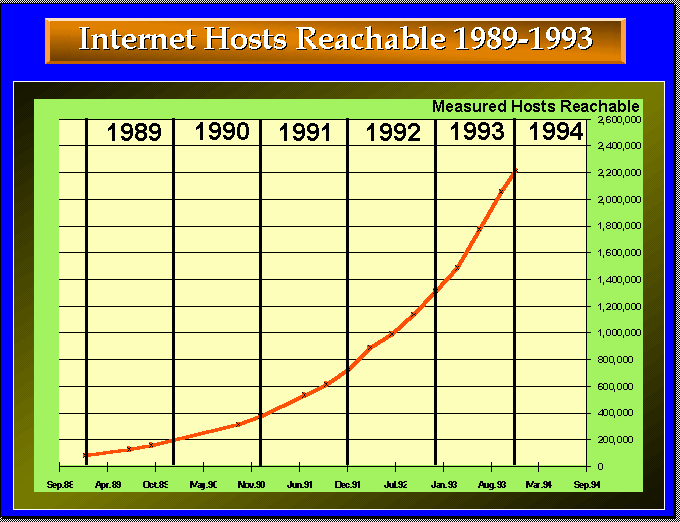 Recent WWW Host stats